Have you ever heard of forest gardening?
Forest gardening is one of the agroforestry methods based on trees, shrubs, and perennial plants. This concept also is called "food forest". One of the unique features of this system is that observing and utilizing the land as a three-dimensional perspective. This practice can be applied to sustainable land use.
Seven-layer system
The natural forest can be divided into the following seven layers;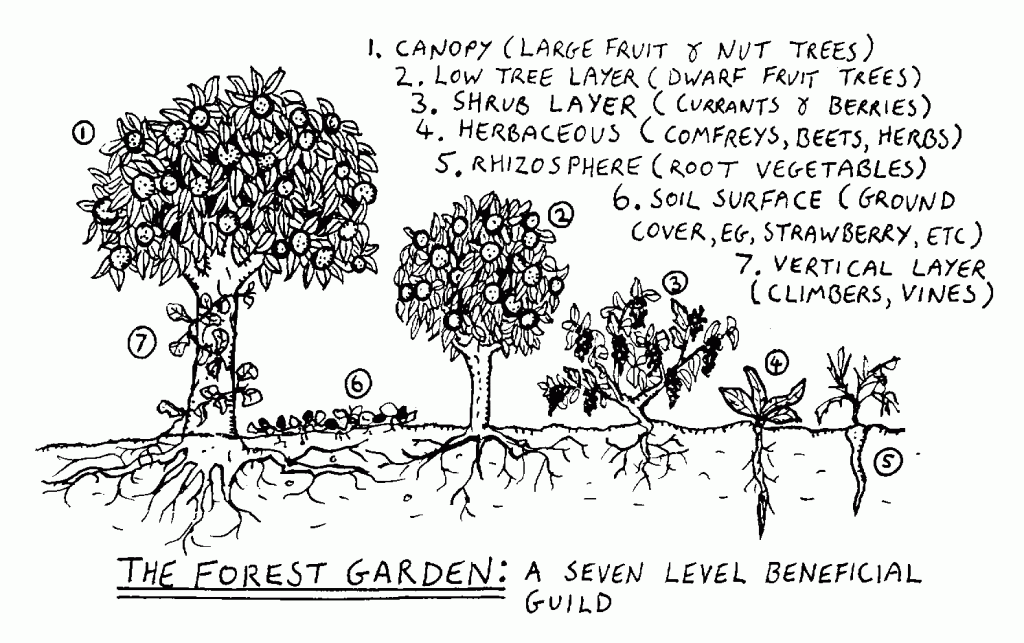 Diagram by Graham Burnett
When we design a forest garden, we carefully observe the site and try to use the original trees and plants, and add some trees and plants considering companionship. The aim of forest gardening is to balance forest preservation and food production in a harmonious way.
The video below is a forest tour of the forest garden project by the agroforestry research trust. It was designed by Martin Crowford. You can see what kinds of trees and plants are living together in the temperate climate as a system and how to maintain it