A seed ball is the ultimate farming method of Mr. Fukuoka Masanobu's natural farming. We experimented with this method this April.
I think some of you are interested in it. so I share with you have to make them.
First, prepare some seeds to make balls. This time we put the following seeds into balls;
White clover, pumpkin, melon, black soybean, corn and some herbs.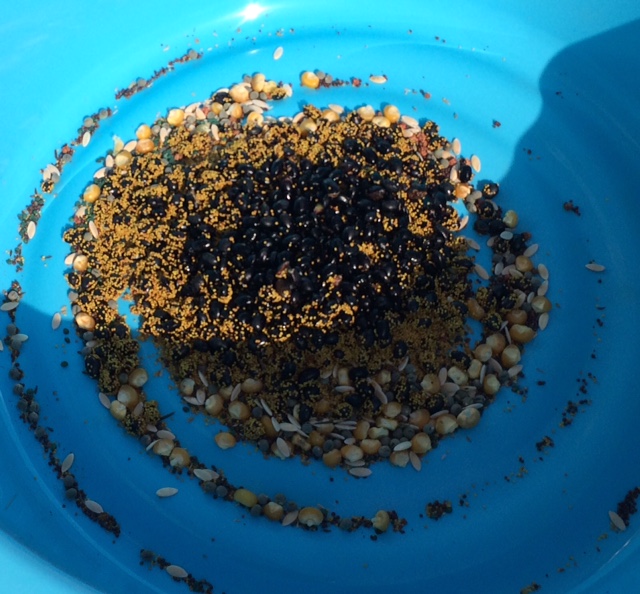 Next, you should prepare the clay. You can use clay in your paddy field or mountain. This time we used powdered pottery clay powder.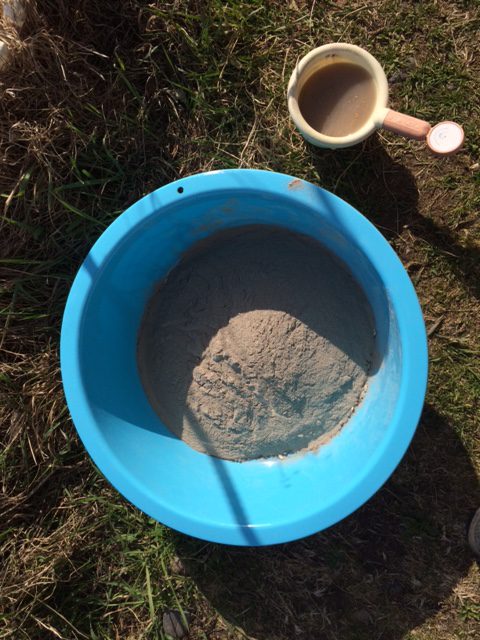 Approximately, you should prepare 6-7 times larger volume of the powdered clay than the volume of total seeds. During mixing the seeds and clay powder, you should carefully add water. If you add too much water, it is difficult to knead.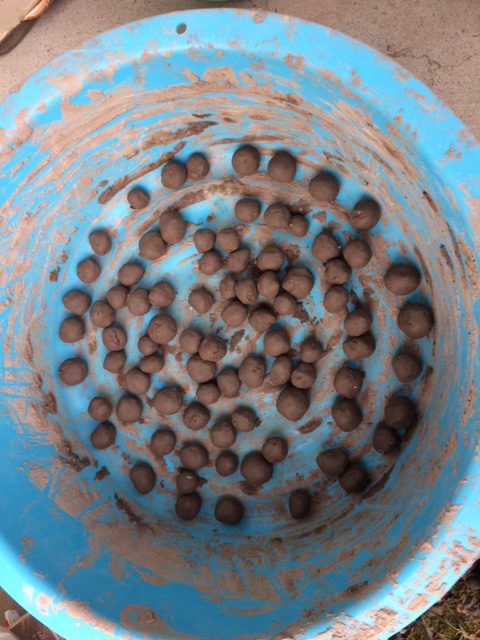 Then knead them on a wodden board. After kneading, make balls. The size should be 1.5 cm to 2.0cm in diameter. They are relatively small. In case that you want to add some beans, it is better to soak them one night before. If not, the seed balls get clacked by increasing the volume of beans.
After making balls, you should dry them at least one day.
Now you are ready to sow them!